Introduction
pCon.planner is software enabling the design of rooms and other interior spaces together with furnishings and decor.
Planning Rooms and Furnishings
Easy-to-use tools and functions are combined in pCon.planner, for designing rooms and editing the designs. A room can be conjured up in the blink of an eye and then be fitted with windows, doors, glazed fronts, staircases and any other element. Then you can go on filling your room with its furniture, plants and other decor. With pCon.planner this is as easy as blinking – just use the direct access to the huge catalogs of objects found, for example in pCon.catalog.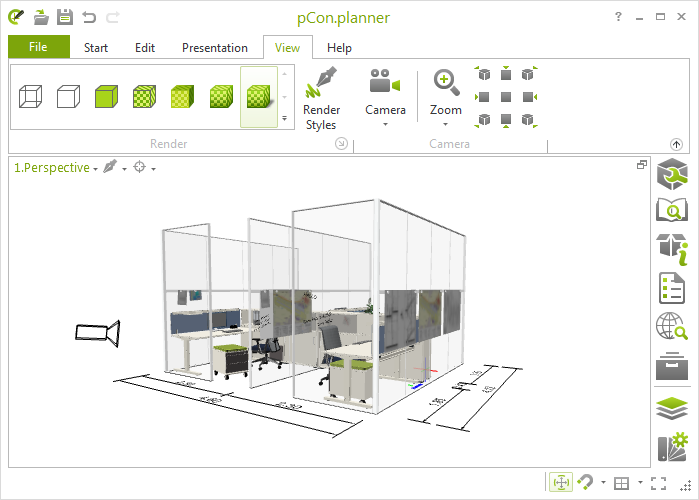 Visualize the Results
Besides planning and furnishing, presentation of the results is a fundamental function oft pCon.planner. It is for example possible to set an animation route and simulate a walk through your drawing. High-quality renderings as well as the uploading of 3D-scenes onto the Internet are other possibilities. The renderings can then be shared on social networks. Lastly, pCon.planner equips the designer with unsurpassed tools for the visualizing of plans and design ideas, both for customers and for collaborators.