Live View
You start the Live View with a click on the icon

on the Presentation tab (Share group).
With the Live View you present a planning in a separate window. This window can be moved independently from the user interface of pCon.planner and can for example be placed on a second monitor.
Note: On our Youtube channel you will find a video on this topic

This Video shows the basic funcions of the Live View in the pCon.planner.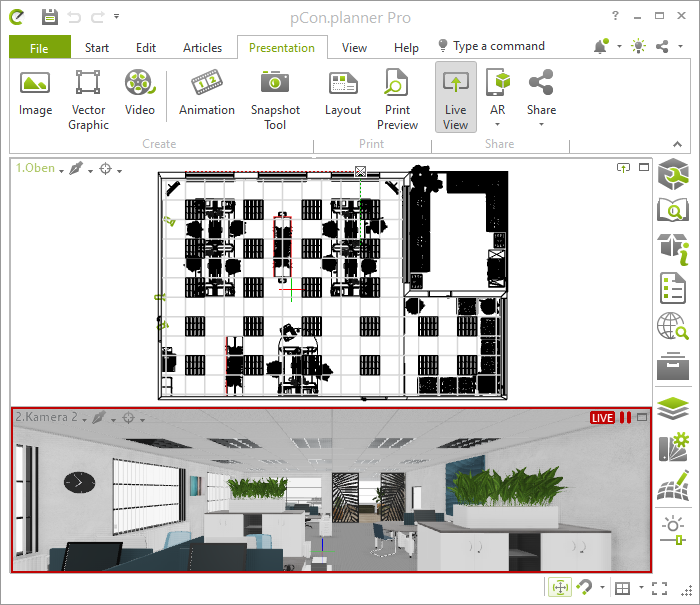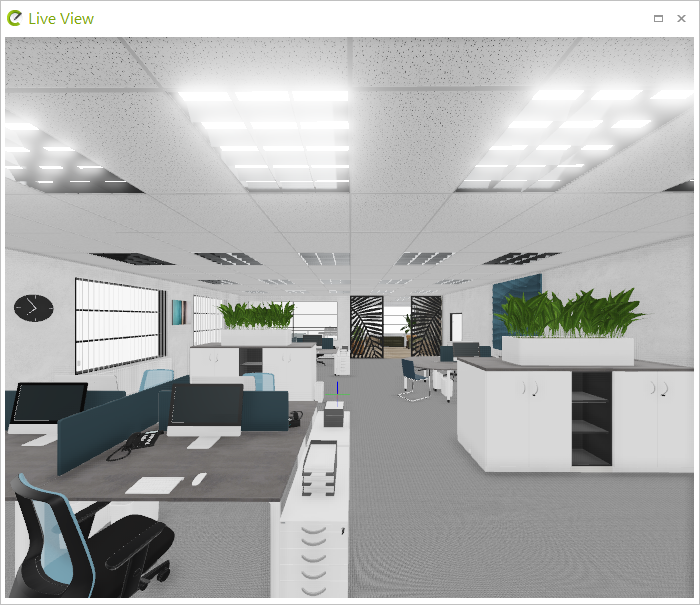 The Live View window is synchronized with the work area. The viewport in pCon.planner which is mirrored in the Live View presentation view, gets a red frame and the icon

. The synchronization between workspace and Live View can be paused and restarted at any time. Thus you can decide whether you want to share only the start and end result or the entire editing process.
•Icon

: pause syncrhonization
•Icon

: continue synchronization
You can also switch to a different viewport for the Live View presentation. To do so, click on the icon

in another viewport of pCon.planner.