Layout area (pCon.planner PRO)
A Layout is a page on which one chooses the positioning of the elements to be printed. The Layout area is avaylable in pCon.planner PRO.
The Layout area exists in parallel to the design area and is opened either with the F7 key or via the Layout item in the Application menu. Within the Layout area, there are four groups containing a number of tools which assist in creation of the printed pages (Layouts).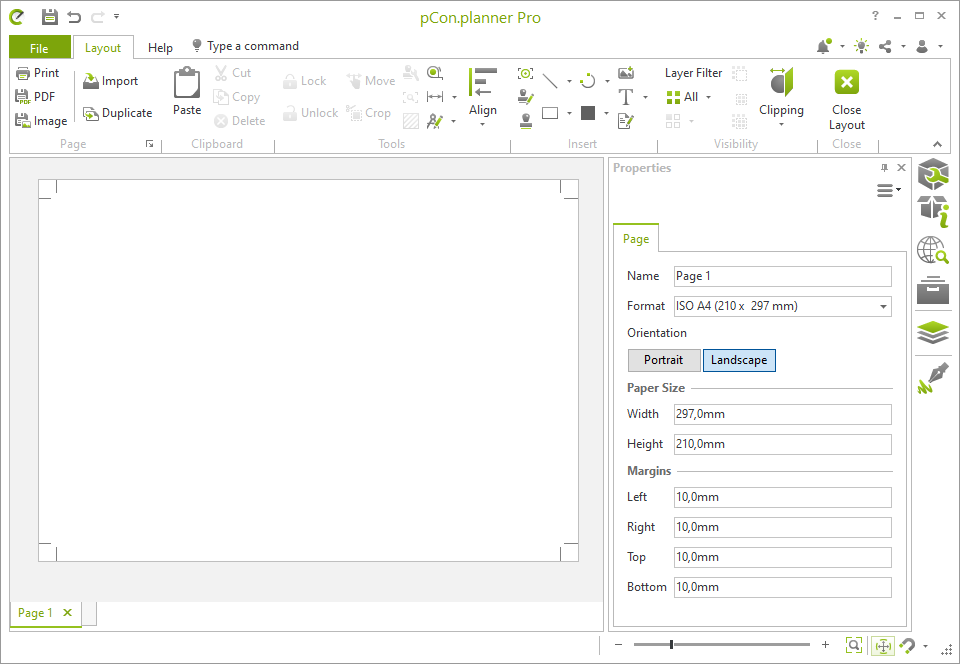 The following Layout demonstrates the options pCon.planner offers for the printed page. Besides the various views of a design that you can provide by using Viewports, you can put stamps, Drawing Elements, Dimensions, Callouts, Text or Images into the Layout pages.
The positioning of stamps and other items on your Layout pages is explained further down.